Date and Time:
February 22, 2020 12:00 pm - February 23, 2020 - 3:00 pm
Description
For more information and to register for these workshops:
https://eyevee.org/press/shop/?orderby=date
Limited space is available.
Programming:

2/22 12:00pm: CHA/V (Cheap, Hacky A/V) workshop with Jonas Bers. CHA/V (Cheap, Hacky A/V) is an audiovisual micro-modular synthesizer based on an inexpensive hacked VGA test signal generator. In the tradition of Nam Jun Paik's Park/Abe video synthesizer, the CHA/V uses an off-the shelf consumer device to supply all the difficult aspects of video instrument design, and adds an artist's interface. CHA/V is an ideal entry point into analog video synthesis for electronic musicians, circuit benders, and tinkerers but also appropriate for absolute beginners with no electronics background. Following a talk and demonstration, participants will build and take home a completed (and working!) CHA/V. All materials are provided. Basic soldering irons will be available for use, and you are welcome to bring your favorite soldering iron and tools.
2/22 7:00pm – 9:00pm: Live A/V performances by Jonas Bers and Bbob Drake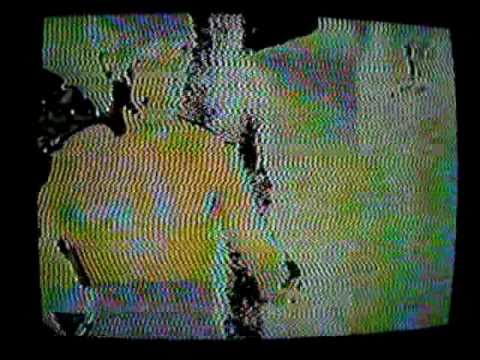 2/23 11:00am Bob Drake will present a Videffektor workshop where participants can build their own video glitch effect processor. Vikeffektor is a glitchy, lo-fi distortion effect for analog video signals. It was originally designed by James Schidlowsky via postings to Electro-Music.com; and was recently revived by Javier Plano (@Videonic) who designed and published a PCB design which you can freely download. Connecting a video signal to the input and monitor to the out add various levels of distortion and artifacts, particularly to the edges of images. The effect is highly sensitive to both the video source and displays, and tends to have some "sweet spots" based on the control settings, with lots of noisey/staticky regions in between.
Location:
Weekend classes, demonstration, performances and over night accommodations will take place at the Grayhaven Motel 657 Elmira Rd. Ithaca, NY 14850.
Age:
The recommended age for this class is 12+. Anyone under the age of 18 will need an adult present.
Cost:
$190 for 2 workshops, supplies, evening performance and over night accommodations at Grayhaven Motel.
About the instructors:
Jonas Bers is a Hudson-Valley based media artist working with hand-built and hacked audiovisual systems. Bers' performances use salvaged scientific apparatus, VHS-era editing machines, surveillance equipment, and military surplus devices as tools to generate both sound and video in real-time.
The CHA/V has been included in the curriculum for Sonic Practices at Rhode Island School of Design and Experiments in Electronic Arts at Cleveland Institute of Art. Bers has facilitated CHA/V workshops in the Hudson Valley, at Coaxial in Los Angeles, Radiona in Croatia, and Ljudmila in Slovenia. Other workshops using the CHA/V tutorial have been taught at TOYZNOIZ in Bolzano, Italy and in the UK at the Attenborough Centre for the Creative Arts, University of Sussex.
fluxmonkey is a kittylitter bucket full of multiple musical activities involving bbob drake, solo and in various collaborations. These include electronic and electro-acoustic performances, recordings, synthesizer design and construction, and workshops on music tech and improvisation. Areas of interest include improvisation (free & otherwise), analog & cracked electronics, electroacoustic instrument construction, traditional luthiery, environmental sound, jazz, noise, eai & lower-case music.
Q+A's:

Q: "This sounds interesting, but I don't know how to solder, can I come anyway?"
A: Yes, DON'T WORRY. This is a challenging but possible project for absolute beginners. Many people who'd never touched a soldering iron have completed the entire project in one sitting. I'm proud to say that every participant has walked away with a functioning unit. Soldering is easy, fun, and can even be relaxing once you get the hang of it. If you have a little bit of patience, you'll manage just fine.
Q: I live locally, can I just attend the workshops and/or performance?
A: Yes! The cost of just the workshops is $90 for both or $50 for one. The performance has a suggested donation of $7.